ABOUT GOOCH GOO®
Natural. Cruelty Free. Australian made.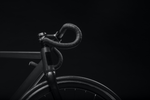 The new kid on the block for the chafing crowd who are looking for another option to cover your 'pre, during and after care' needs. Give Gooch Goo® a crack, you won't regret it.

Proudly Australian made & owned, reef friendly and certified cruelty free (CCF).
Gooch Goo® is a premium anti chafe, anti friction balm that may reduce saddle sores, blisters and skin irritation when exercising. The unique formula optimises key ingredients to protect and repair the skin after heavy exercise, leaving you in good shape to back it up again the next day.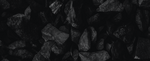 We've worked alongside professional athletes to create a hard working, all friction sports solution balm. Offering protection, prevention and recovery all in one, Gooch Goo® has you covered.

"After using Gooch Goo® (GG), my gooch is as smooth as a baby's bottom! I used to be riddled with saddle sores riding 400km per week but Gooch Goo's all natural anti fungal/bacterial ingredients have turned things around down stairs. In all seriousness, I would highly recommend this product to anyone with cycling, running and open water swimming chafing - I'm no longer cut up from my race suits, wetsuits and running shoes after lathering Gooch Goo® on before training and racing."
Steve McKenna South Australian Triathlete of the Year, 2019 runner up - World Challenge Family triathlon series and #51 PTO world triathlon ranking.